Ready to give your kitchen a makeover?
Posted by Ani Gregorians-Beddow on Thursday, May 18, 2023 at 7:04 AM
By Ani Gregorians-Beddow / May 18, 2023
Comment
Colorful Kitchen Ideas That Will Make You Want to Cook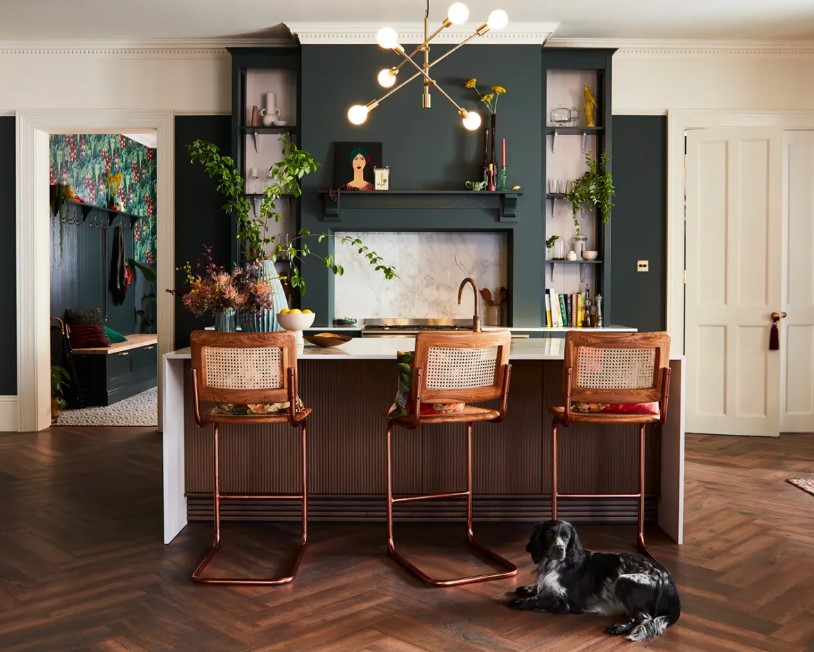 If you're looking for a way to add a little color to your kitchen without going overboard, consider painting your cabinets or island a bold blue or green. These colors are timeless and calming, and can add the right amount of pop to an otherwise white space. Plus, you can easily coordinate other decor with these shades.
Go for a Dramatic Red or Orange
For those who want to make a statement, a red or orange kitchen can be a great option. You can go bold with red cabinets or accent a white kitchen with pops of orange throughout the space. These colors are energizing and will certainly make your kitchen a talking point.
Incorporate Colorful Backsplash Tiles
If painting cabinets or walls seems like a daunting task, try incorporating colorful backsplash tiles instead. This is a great way to add some texture and visual interest to your kitchen without making a major commitment. You can choose a brightly colored tile for a fun, bold look, or go for a subtler pattern in pastel colors.
Another way to add some color to your kitchen is by picking up a few key accent pieces. Think bright red appliances, a colorful rug, or some fun kitchen towels to hang over the oven handle. These small touches can make a big impact and bring some cheer to your space.
Don't Be Afraid to Mix and Match
Finally, if you want to have some fun and get creative, don't be afraid to mix and match your colors and patterns. You can have a lot of fun pairing blue cabinets with a red backsplash, or adding patterned curtains to a yellow kitchen. The most important thing is to choose colors that make you happy and create a space that inspires you to cook.
Hopefully these ideas have given you some inspiration to brighten up your kitchen. Remember, color is all about personal preference